The history of the IKV NasToj is rich and filled with honor. Started in May of 1990 in Rochester, NY (then in KAG's Dark Moon Fleet - Nor. Quad) she was the first Klingon chapter of KAG in New York and New England. She was also the first vessel to be captained by a minor. The IKV NasToj served KAG for four years earning two Chop'JIH medals and numerous awards (Service in the Dark Justice War and capturing the Commodore responsible for the start of it at a convention are among the more prized commondations).

The Imperial Klingon Forces was formed on-board when several of the crew dissatisfied with the then command structure of KAG and went off on their own to start something new in August of 1994.

In Summer of 1995 she became Sheppard AFB's first Klingon chapter, later re-locating yet again to Grand Forks, AFB in North Dakota (becoming the first stable Klingon fandom chapter) where she remained from October 95 to May of 1997. The IKV NasToj re-located to Fargo in May of 1997 after serving Grand Forks through the Flood of 97 clean-up where she remained till May of 2004 and was put into Drydock for repairs until November of 2005 where she emerged in SE Pennsylvania.

The IKV NasToj has seen many refits, and her share of fandom battles. She still remains one of the oldest Chapters in Klingon Fandom.
IKV NasToj (-1/9005.07 - -1/9106.30)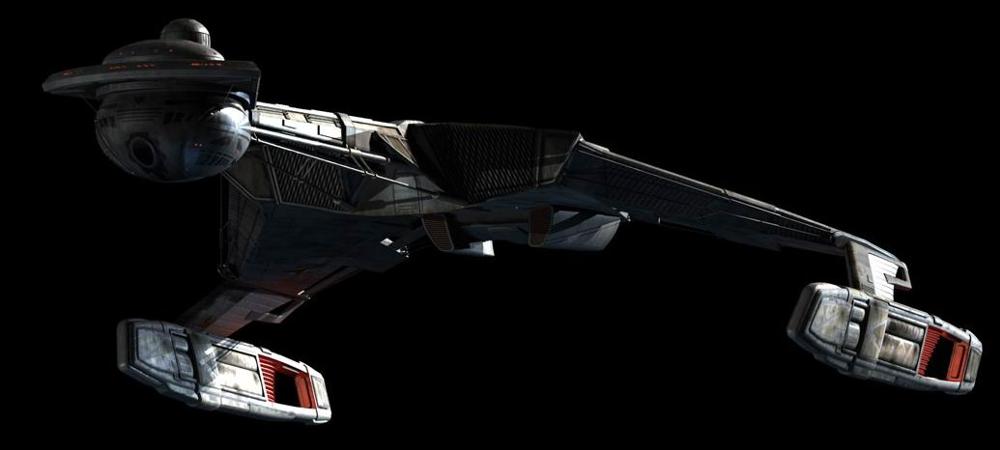 D4/L-99-A Prototype Heavy Cruiser
5/7/90 Commision Date: IKV NasToj Launched from Qo'noS Shipyards

5/90 Creation Con Rochester, NY
6/90 Mall Raid Rochester, NY
8/90 Creation Con Buffalo, NY
9/90 MS Walk Rochester, NY
9/90 STV Rochester, NY
11/90 SimCon Rochester, NY
4/91 MS Walk Rochester, NY
5/91 Crazy Egors DGW B-day Bash Rochester, NY
6/91 Creation Con Buffalo, NY